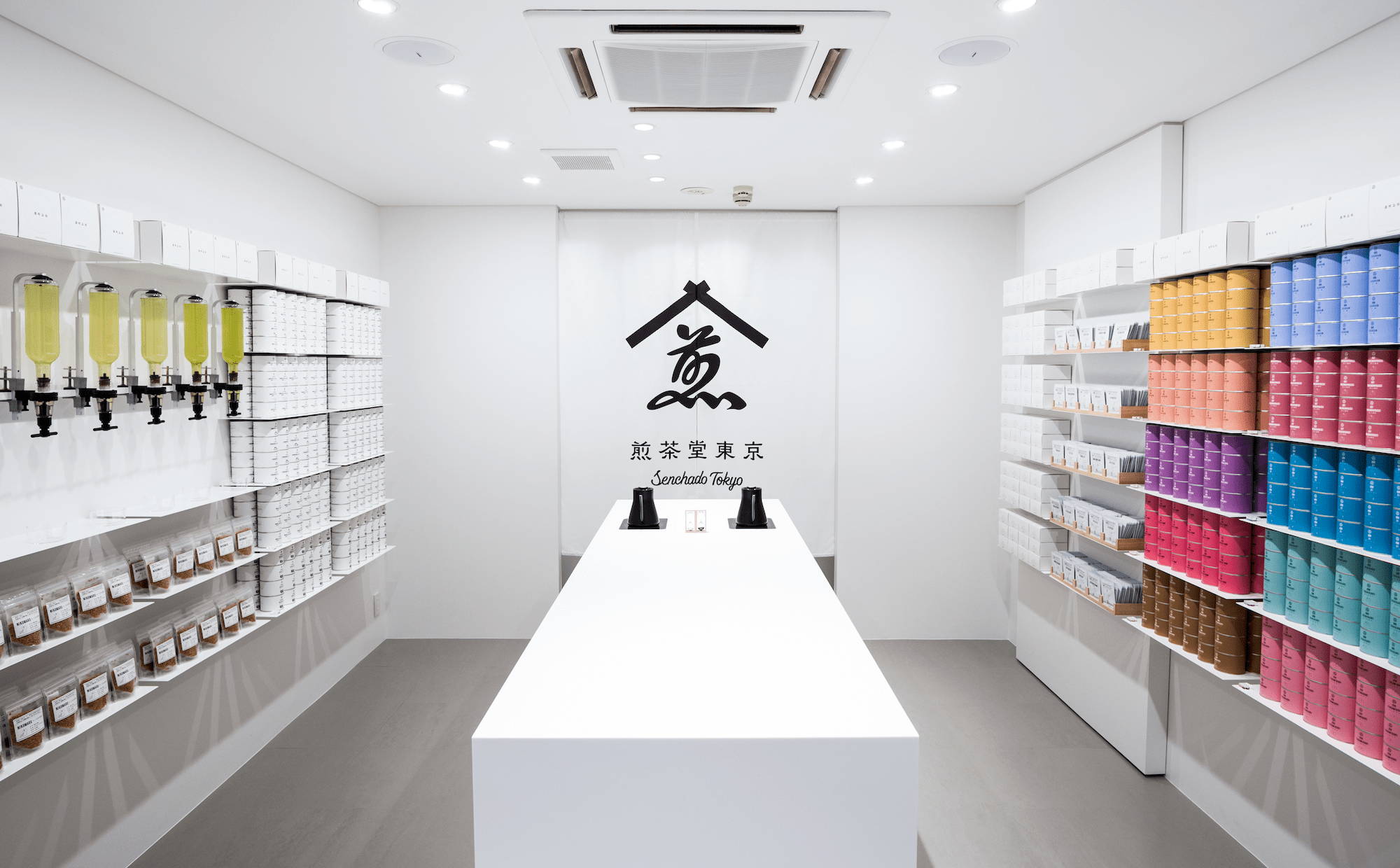 Senchado Tokyo is founded in Ginza, 2017.
We would like to redesign green tea and create a new world-standard Japanese tea brand that has been updated to modern insight.
That leads to take over Japanese tea to the next generation.

What we do is to deliver good tea to those who think it is good. The two founders are designers who started completely new thing in Japanese tea industry. In order to inject the wisdom from the other industries such as design, technology and coffee business to green tea, we innovate the style of Japanese tea. We opened the world's first hand-drip green tea shop "Tokyo Saryo" and selected specialty green tea store "Senchado Tokyo" in Ginza as a base for dissemination to the world.
Until now, many people missed encountering with good tea. In general distribution, it is rare to meet the taste other than "Yabukita". The individuality of tea (= incense of cultivars) has been regarded as a defect and has been avoided as much as possible. In the domestic production volume, "Yabukita" occupy three quarters, the others are crowded with the rest as 6% or less. How less diversity we have! Blending also forced the taste similar. The basis of price was also ambiguous. For consumers, while there were "poor choices" in taste and price, a considerable number of good tea were pushed out from the market.
While doing so, tea farms are getting abandoned gradually in Japan. The market of green tea loose leaf in Japan, excluding liquids such as bottled tea, decreased by 33% over the 13 years from 2005 (Source: Itoen "Earnings briefing materials" 2018).
Right now (already), we are loosing good tea. You may think that "It may not be bad because they are culled out by poor quality tea", but the truth is totally opposite.
In tea market in Japan, the price declines from the date of the first bidding of new tea. However, good tea can be harvested in the environment having drastic changes in temperature or in the fogged area where sunlight is obstructed. That make leaves grow slower, then tea becomes rich in flavor/fragrance. Therefore, there is a dilemma that the tea from a good area such as on the mountain doesn't get a bid, they can't keep running their business. In addition, such areas are located on the slopes of the mountains, can not be mechanized, there will be no successor.
When the unit price of tea goes down, farmers start focusing on quantity. To make more, they start standardization. It is difficult to bring out individuality, consumers' interests and knowledge on tea is not educated, and consumption declines over the long term. Can we break this negative cycle?
To continue making good tea, we must evaluate good tea properly, build a culture to enjoy tea. For that purpose, we look for good tea from all over Japan, not evaluating by "harvest day", pursuit the quality, tell the story, connect with consumers. Even it is a small amount, we need to provide a really good tea with proper information. We can make the future of tea by opening good tea to everyone.
The taste of tea differs a lot even if the producing area is the same. The soil and the process matters so much. It is a waste to put them all together as "tea". Let's try to experience the differences in flavor from various parts of Japan! We will take you to a great journey to know the deep world of Sencha green tea!